Amaranth & raisin cookies
Puffed amaranth adds a delicious crisp texture to baked goods such as cookies and muelsi bars. If you cant find amaranth, you can substitute with puffed millet.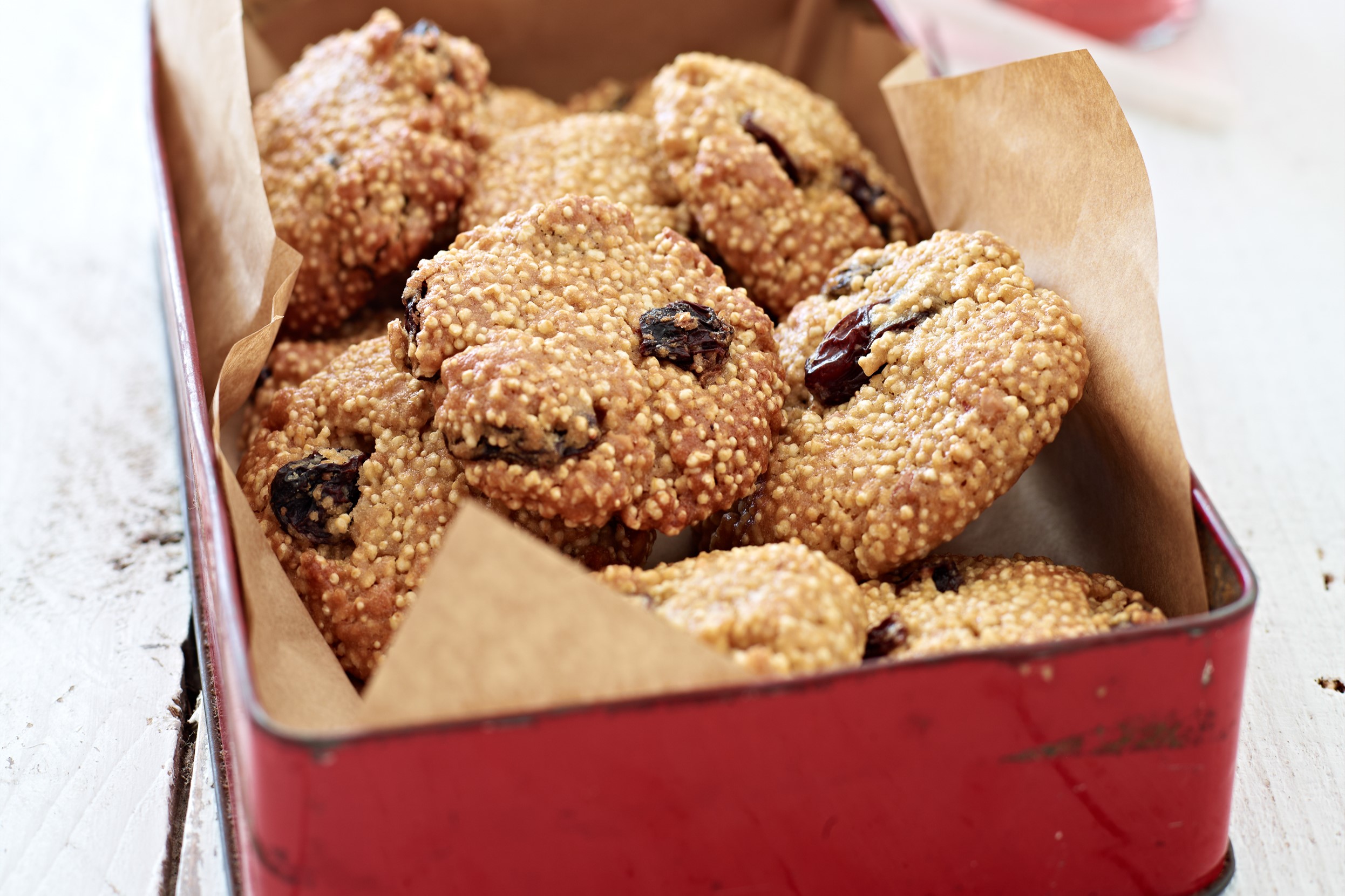 Ingredients
80ml (1/3 cup) macadamia oil or organic unsalted butter

50g crunchy peanut butter

2 tablespoons honey

150g (1 cup) spelt or wholemeal flour

1/2 teaspoon ground ginger

100g (2 cups) puffed amaranth

75g (1/3 cup) coconut or brown sugar

85 (1/2 cup) raisins

1 egg, lighlty whisked
Method
1. Preheat oven to 180°C and line 2 baking trays with baking paper. Put the oil (or butter), peanut butter and honey in a small saucepan over medium heat. Cook stirring occasionally, until well combined. Set aside to cool slightly.
2. Sift the flour and ginger into a large mixing bowl .Add the amaranth, sugar, raisins, cooled honey mixture and egg and stir until well combined.
3. Using slightly wet hands, roll rounded tablespoons of mixure into balls and place on lined trays, 4cm apart. You need to roll each ball in your hand until it becomes sticky, around 30 seconds. Use a lightly floured fork to flatten the balls slightly, then bake for 10-12 minutes or until golden.
4. Remove from oven and cool on trays for 5 minutes before tansferring to a wire rack to cool completely.
Tips/hints
These cookies will keep in an airtight container for up to 5 days.