Chia, date & walnut slice
Prep time: 10 minutes + chilling

 Quick and easy to make, this slice makes the perfect sweet treat to enjoy with a cuppa or after dinner. You can swap the walnuts with any nut you like, almonds and macadamias are also a delicious option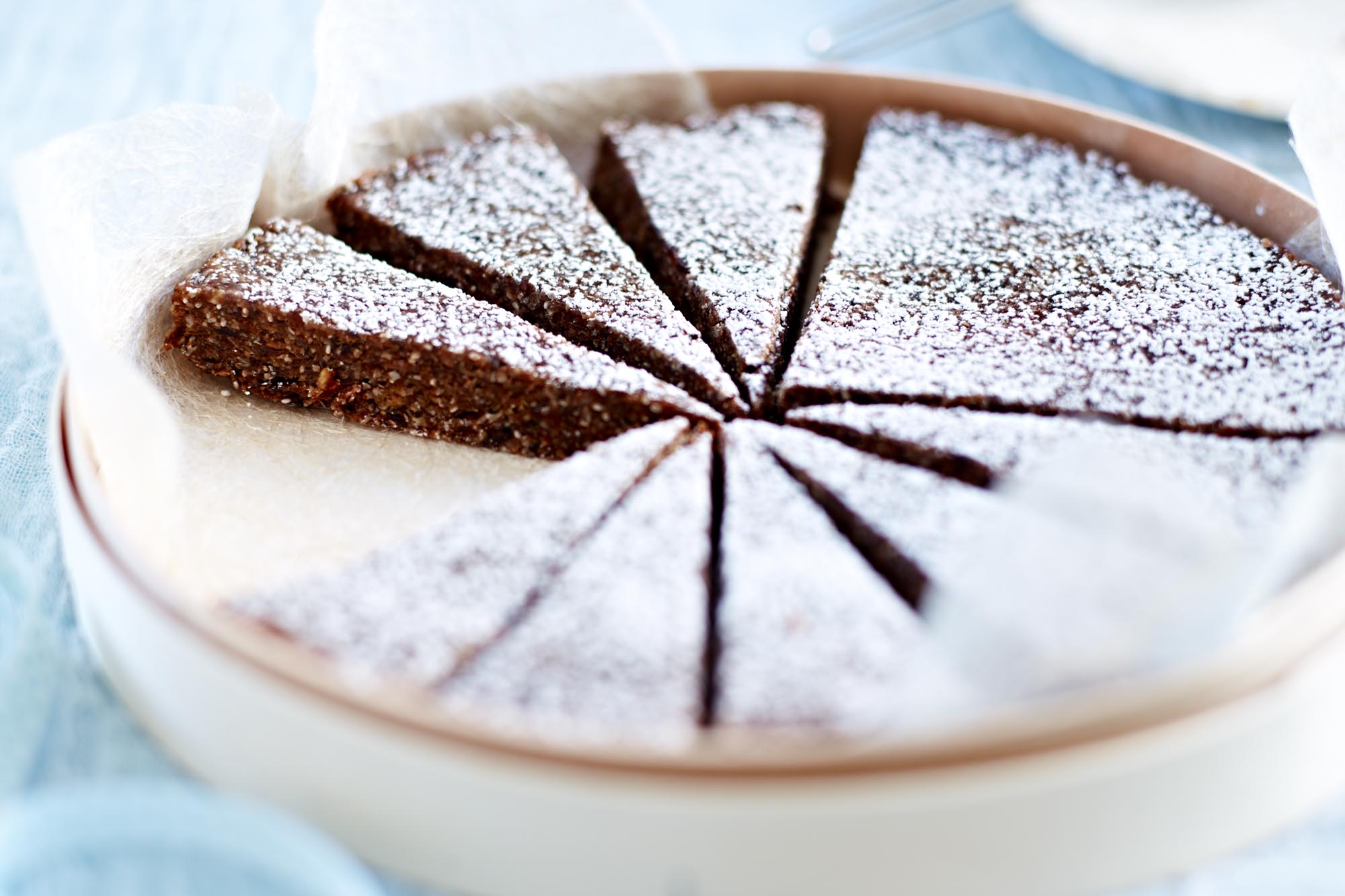 Ingredients
150g (11/2 cups) rolled (porridge) oats

90g (¾ cup) walnut halves

35g (½ cup) shredded coconut

45g (¼ cup) chia seeds (white or black)

1 teaspoon ground cinnamon

1 tablespoon unsweetened cocoa powder, sifted

2 teaspoons natural vanilla extract

425g pitted dried dates, chopped

Pure icing sugar, to serve
Method
1. Place the oats, walnuts, coconut, chia seeds, cinnamon, cocoa and vanilla in a food processor and process until all the ingredients are finely chopped.
2. With the motor running, start adding the dates a few pieces at a time, until all the dates are added and mixture is starting to come together. Use clean hands to bring it together completely, adding 1-2 teaspoons of cold water if necessary.
3. Press the mixture evenly into a 20cm (8 inch) cake tin, smoothing the surface firmly with the back of a metal spoon. Cover and refrigerate until ready to serve.
4. To serve, dust with icing sugar and cut into thin wedges.
Notes/Tips
Tip: this slice will keep, covered with plastic wrap, in the refrigerator for up to 2 weeks.
Note: this slice is easy to make, wheat free and satisfies sweet cravings, making it the perfect snack or after dinner treat with coffee.
wheat free, dairy free, vegetarian
Nutritional Info
Cal: 179 (753kj)
Protein: 3.1g
Fat: 7.1g
Sat fat: 1.6g
Total carbs: 24.2g
Sugars: 18g
Fibre: 5g