Chocolate & date spelt cake
The nutty characteristics of spelt are the perfect marriage to chocolate and dates, making this a rich and delicious dessert cake. You only need a small slice and I like to serve with Greek yoghurt, to cut through the sweetness.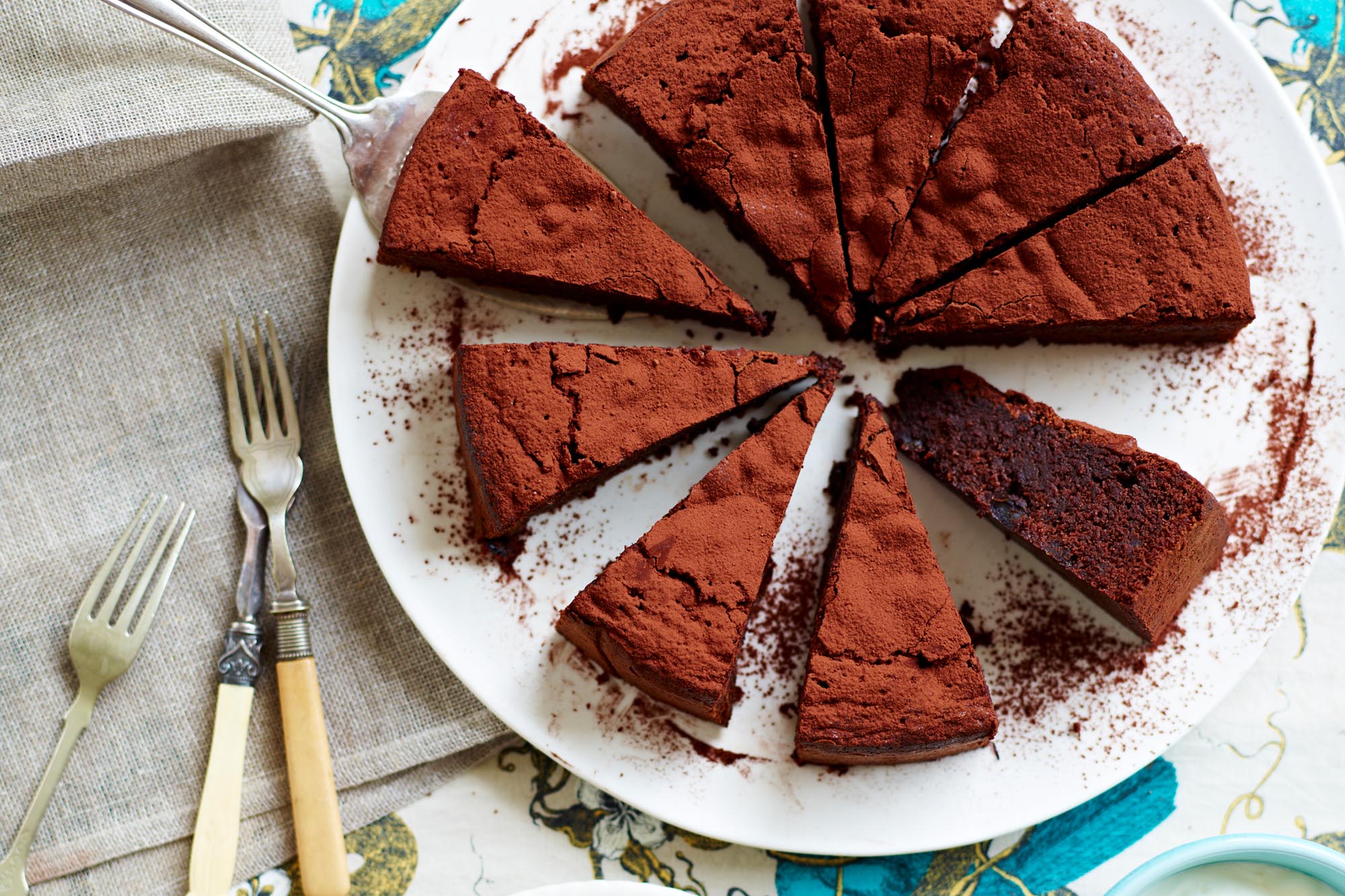 Ingredients
160g unsalted butter, softened

220g (1 cup) caster sugar

115g (½ cup) brown sugar

1 teaspoon vanilla extract

4 eggs, separated

115g (3/4 cup) spelt flour

2 teaspoons baking powder

30g (¼ cup) cocoa powder, plus extra to dust

160ml (⅔ cup) sour cream

100g dark chocolate, melted and cooled

90g fresh pitted dates, chopped
Method
1. Preheat oven to 180C or 160C fan forced. Grease and line the base and sides of a 24cm round loose bottomed baking tin.
2. Cream butter, sugars and vanilla until light and fluffy, add egg yolks one at a time, beating well after each addition. Sift spelt flour, baking powder and cocoa together, fold into butter mixture alternately with the sour cream. Stir through the melted chocolate and chopped dates until just combined.
3. Beat egg whites in a clean bowl until firm peaks form, fold through ⅓ of the egg whites to loosen mixture, then fold in remaining egg whites until just combined. Pour into prepared tin, bake for 40 minutes or until firm to touch.
4. Set aside to cool slightly, then remove collar and set aside on a wire rack to cool completely. Serve dusted with extra cocoa powder.
Notes/Tips
Tip: this slice will keep, covered with plastic wrap, in the refrigerator for up to 2 weeks.
Note: this slice is easy to make, wheat free and satisfies sweet cravings, making it the perfect snack or after dinner treat with coffee.
wheat free, dairy free, vegetarian