This decadent French toast is definitely a 'sometimes' breakfast, and in my house it is reserved for special occasions such as birthdays. Life is too short to not have the occasional treat.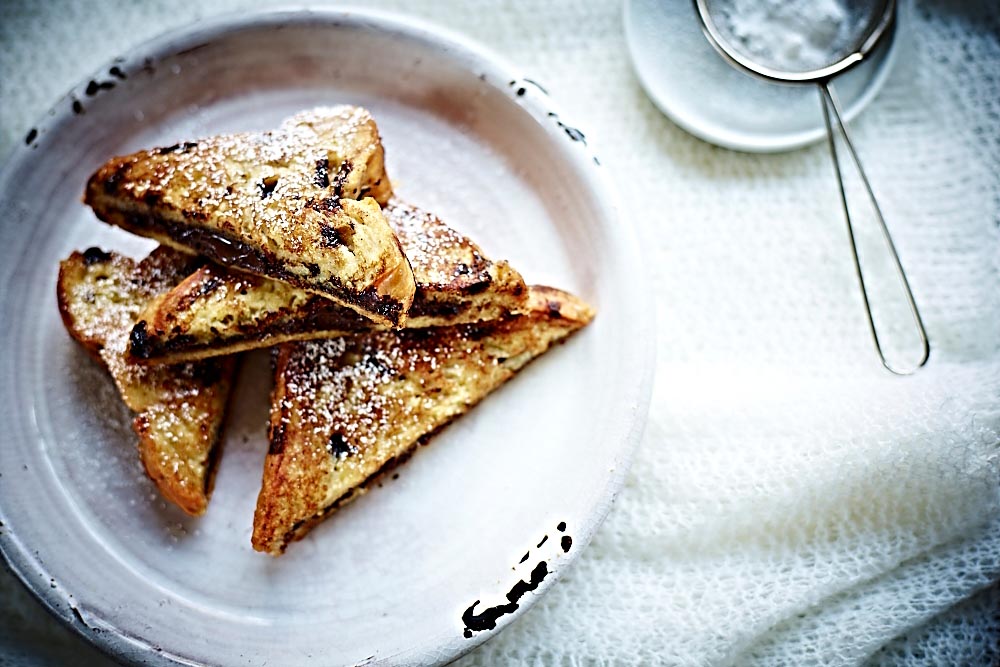 Ingredients
125g good quality dark chocolate (we used 70%), melted

8 slices sourdough bread

3 eggs

1/2 cup (125ml)) milk

½ tsp vanilla extract

1 tbs butter, plus a little extra

Icing sugar, to dust (optional)
Method
1. Spread four slices of bread with the melted chocolate and sandwich together with the remaining slices.
2. Whisk the egg, milk and vanilla until well combined in a shallow bowl.
3. Melt the butter in a large non stick frying pan over a medium-high heat. Meanwhile, working one at a time, soak a sandwich briefly in the egg mixture . Remove sandwich, allowing any excess egg mixture to drip off and place in pan. Cook for 2 minutes on each side, or until golden brown. Repeat with remaining sandwiches, adding a little extra butter as needed.
4. To serve, cut sandwiches in half and serve immediately dusted with the icing sugar if using.