Roasted strawberries with rosewater, ricotta yoghurt cream & pistachios
Fresh strawberries only take minutes to roast and release all their delicious juices. Ricotta and natural yoghurt combined makes a healthier alternative to cream or mascarpone, but still with a rich creamy texture.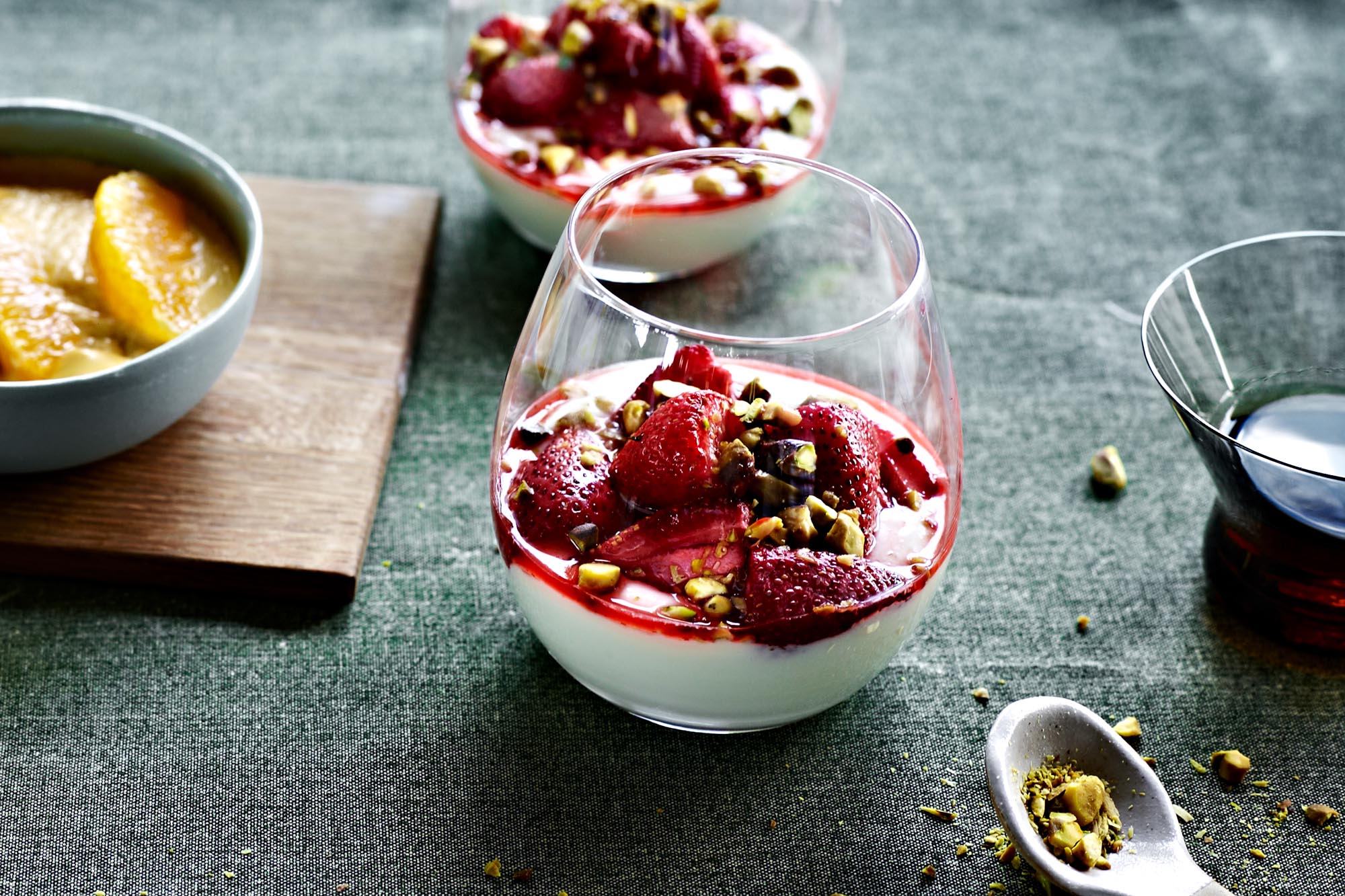 Ingredients
500g fresh strawberries, hulled, halved

1 ½ tablespoons pure floral honey

Few drops rosewater

240g (1 cup) fresh ricotta

1 tsp vanilla bean paste

190g (½ cup) thick Greek or natural yoghurt

½ teaspoon ground cinnamon

Chopped pistachios, to garnish
Method
1. Preheat oven to 180°C or 160°C fan forced. Place strawberries in a large roasting dish, drizzle with 2 teaspoons of the honey and the rosewater. Roast in preheated oven for 5-10 minutes or until just tender.
2. Meanwhile, place ricotta, remaining honey, vanilla, yoghurt and cinnamon in a medium bowl, whisk until well combined.
3. To serve, layer the ricotta cream and strawberries in serving glasses. Garnish with chopped pistachios.
Notes/ Tips
Gluten Free
Rosewater is available from gourmet delis and Middle Eastern grocery store.