Baked sweet potatoes stuffed with spinach, feta and pepitas
Like all orange and yellow vegetables, sweet potatoes are an excellent source of the powerful antioxidant beta-carotene, which has been linked to a reduced risk of cancer and heart disease, and with potential anti-inflammatory properties.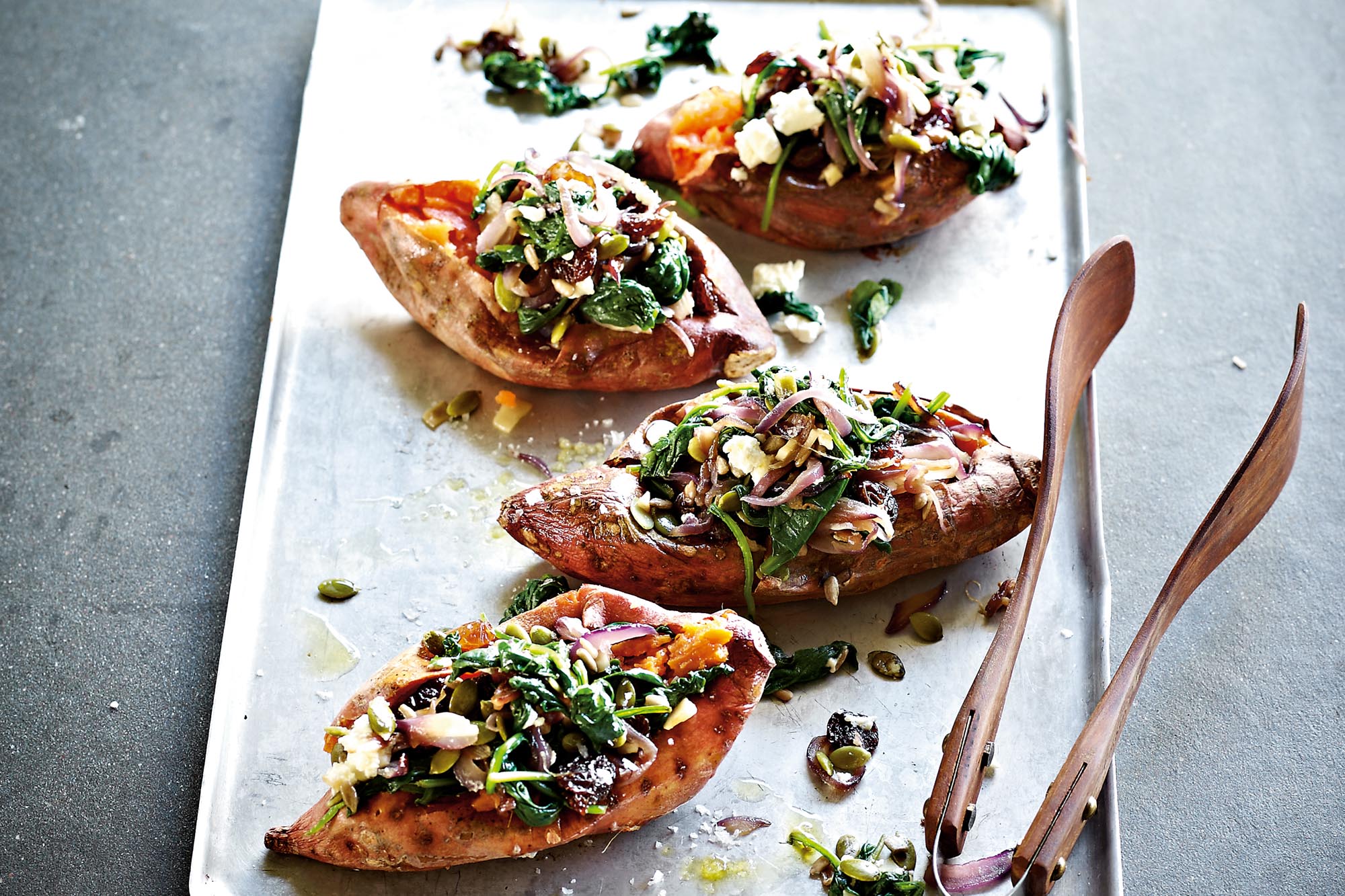 Ingredients
4 small sweet potatoes (about 200 g/7 oz each), scrubbed

1 tablespoon olive oil

2 large red onions, thinly sliced

2 garlic cloves, thinly sliced

100 g (2¼ cups) baby English spinach leaves

50 g (1¾ oz) feta cheese, crumbled

2 tablespoons seedless raisins

1 tablespoon pepitas (pumpkin seeds), lightly toasted

1 tablespoon sunflower seeds, lightly toasted
Method
1.  Preheat the oven to 200°C (400°F). Prick the sweet potatoes well and roast for 40–50 minutes, turning once, until tender when pierced with a skewer.
2.  Meanwhile, heat the olive oil in a large non-stick frying pan over low heat and cook the onion, stirring occasionally, for 8–10 minutes or until softened and light golden. Add the garlic and cook, stirring, for 1 minute. Add the spinach and stir until just wilted. Remove from the heat, add the feta, raisins and seeds and season to taste with sea salt and freshly ground black pepper.
3. Cut a slit in each baked potato. Mash the flesh lightly with a fork and spoon the filling into the potatoes.