Smoked paprika, lime & pecorino grilled corn on the cob
Prep time: 

10 minutes, plus 15 minutes soaking time
Transform corn on the cob with the addition of smoky paprika, chilli & lime zest. If using corn already out of its husk, wrap in a layer of foil before barbecuing.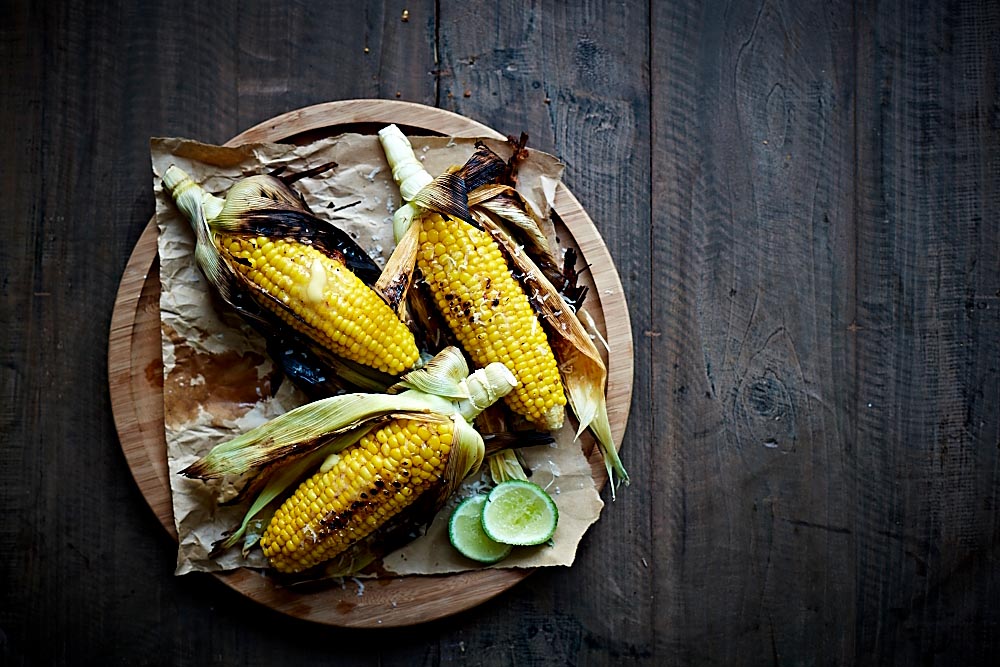 Ingredients
4 cobs of corn, husks on

2 tablespoons olive oil

1 tsp smoked paprika

¼ tsp dried red chilli flakes

½ tsp finely grated lime zest

½ tsp sea salt

¼ cup (25g) finely grated pecorino

Butter, to brush

Lime wedges, to serve
Method
1. Soak corn cobs in a large bowl of cold water for 15 minutes. Meanwhile, combine the olive oil, paprika, chilli, lime and salt.
2. Remove corn form water and shake off excess. Pull husks back and carefully remove the silk layer inside (do not remove the husks). Brush corn kernels liberally with the oil mixture and sprinkle with a little cheese.
3. Preheat a barbeque char grill of char grill pan on a medium-high heat. Re wrap corn in its husk, and secure ends with a piece of kitchen string. Grill corn, turning occasionally for 15 minutes, or until lightly charred. Remove string and husks, brush with a little melted butter. Serve with lime wedges