High protein cacao & chickpea truffles
Serves: 12 (2 truffles per serve)
With an impressive 7g protein, 3 g dietary fibre and yet less than 5g sugar per serve (2 small truffles) these cacao truffles make the perfect and filling healthy snack when you are craving something sweet. Feel free to also add some ground cinnamon, or finely grated orange zest.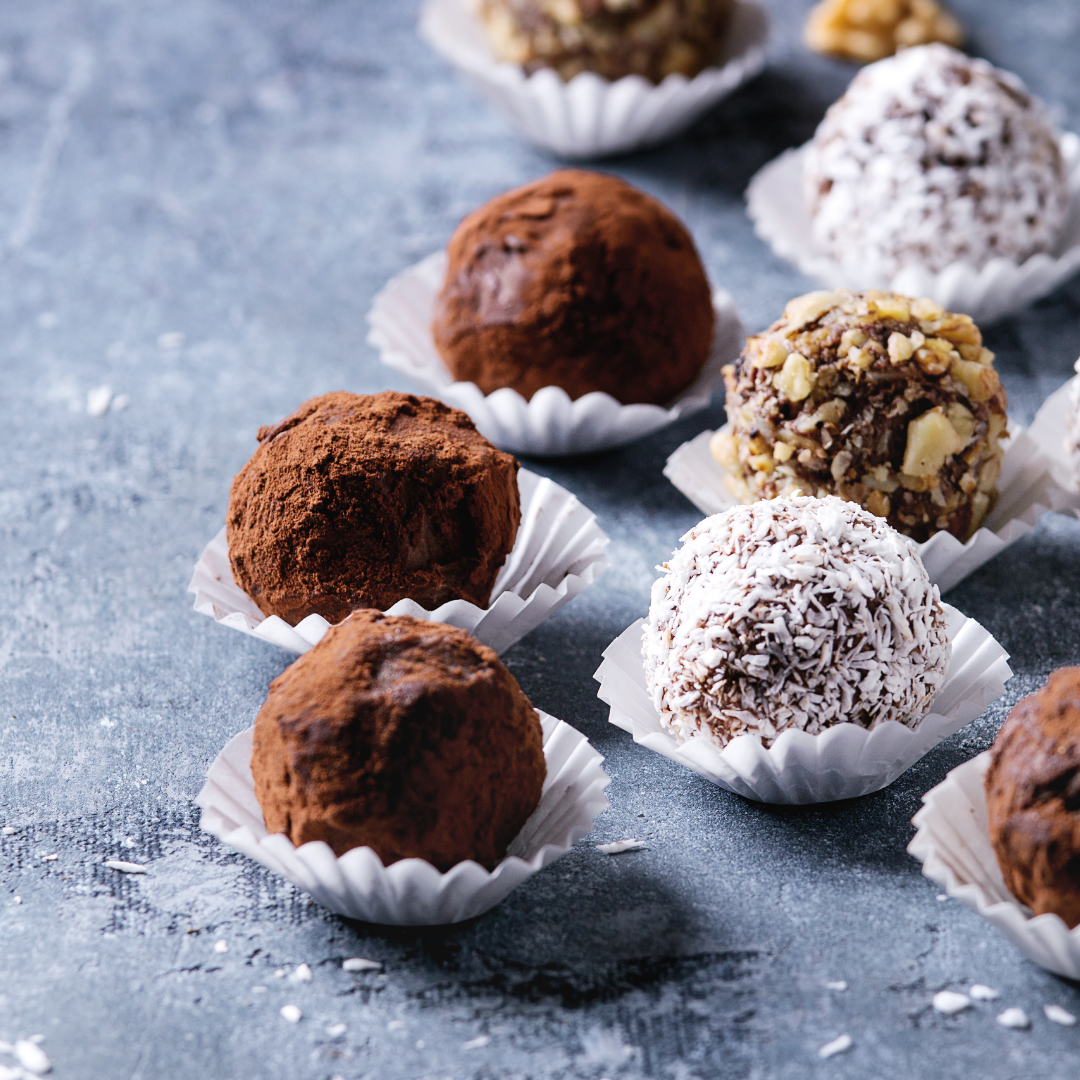 Ingredients
1/2 cup desiccated coconut, plus extra to coat

1/2 cup unsweetened protein powder (see Tips)

 1 1/2 tbs cacao powder, plus extra to coat (optional)

400g can chickpeas, rinsed, well drained

 1/3 cup peanut butter (or other nut butter)

1 tsp pure vanilla extract

 3 fresh medjool dates, pitted, chopped
Method
1.Place coconut, protein powder and cacao in a food processor and pulse to combine. Add chickpeas, peanut butter, vanilla and dates and process until mixture is well combined and comes together in a ball.
2. Roll mixture into 24 even balls. Dust in a little extra cocoa powder, coconut or finely chopped roasted peanuts if desired. Place in an airtight container and chill until firm.
Tips/hints
Choose a good quality protein powder such as isolated whey, pea or brown rice with minimal added ingredients.
It is important to drain as much excess moisture from chickpeas as possible. Truffles will keep in an airtight container in the fridge for up to 1 week.