When I first heard of scrambled tofu a few years back I have to say I was sceptical! I am now a massive convert, and love it for a high protein plant-based brekky, or light lunch/dinner that also ticks the anti-inflammatory box. This version has also been made low fodmap for those of you with sensitive tummies.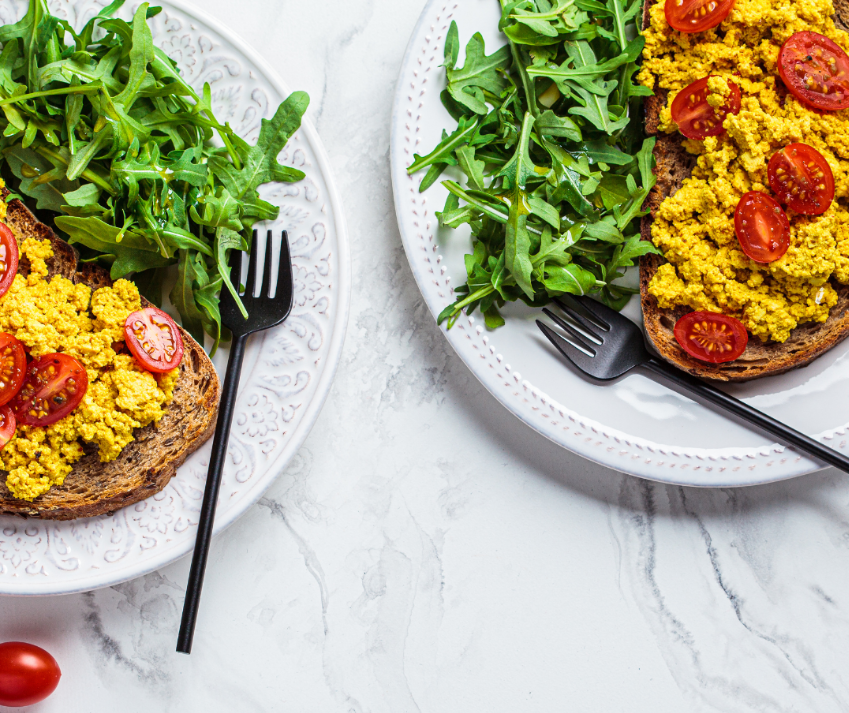 Ingredients
1 tbs garlic-infused extra virgin olive oil

½ tsp ground turmeric

½ tsp ground cumin

1-2 tsp finely grated fresh ginger

 200g firm tofu, crumbled

150g grape or cherry tomatoes, halved

2 slices low fodmap bread (such as 100% spelt sourdough), toasted

Handful baby rocket leaves, to serve
Method
1. Heat oil in a medium non-stick frying pan over medium heat. Cook spices and ginger, stirring, for 30 seconds or until fragrant. Add half the tomatoes and cook, stirring, for 1 minute. Add tofu and cook, stirring, for 2-3 minutes or until warmed through and evenly coated in the spice mixture.
2. Serve tofu mixture and remaining tomatoes on toasted bread, topped with rocket leaves.
Tips/hints
You can replace the turmeric with paprika or curry powder.
If you like things really spicy, try adding a pinch of dried chilli flakes.